Automatic SSL Management Solution for SaaS Providers
Setup a fully functioning SSL management service for your SaaS in minutes. Easily enable SSL certificates for all branded domains pointing to your service.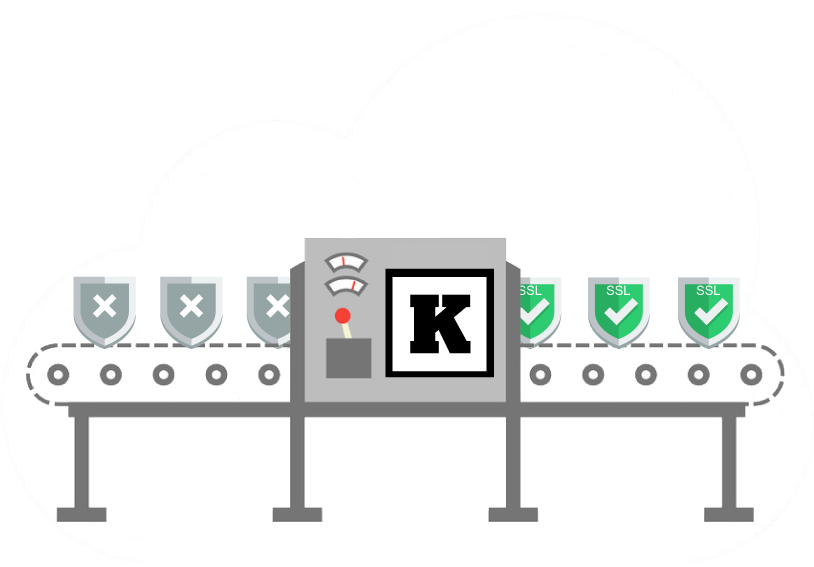 explore
Key Features
---
Kilo SSL is the easiest and quickest way for SaaS providers can manage unlimited branded domains and their SSL certificates.
Manage Unlimited Domains
Easily add new domains to your SaaS solution using our interface or API.
Unlimited SSL Certificates
Easily trigger the creation of a new SSL certificate for domains handled by your service.
Auto Renew Certificates
Kilo SSL automatically regenerates the SSL certificates for all domains handled by the management system.
AWS Cloud Watch
Integrate with your existing AWS Cloud Watch to receive logs & notifications.
Quick Setup
Setup a fully functioning web server with SSL management system in about 30 minutes!
FREE Updates
We provide free, 1 click upgrades to your SSL management system constantly releasing new features.
Get a fully functioning solution in 30 minutes or less
discover
Going Live Is Easy As 1-2-3
---
Go Live In 30 Minutes
Step 1: Install Kilo SSL Image From AWS Marketplace
1. Go to Kilo SSL AWS Marketplace Listing
2. Select the AWS EC2 Instance type and size you would like to launch.
3.Click Install and allow Kilo SSL to setup the server and install the domain management interface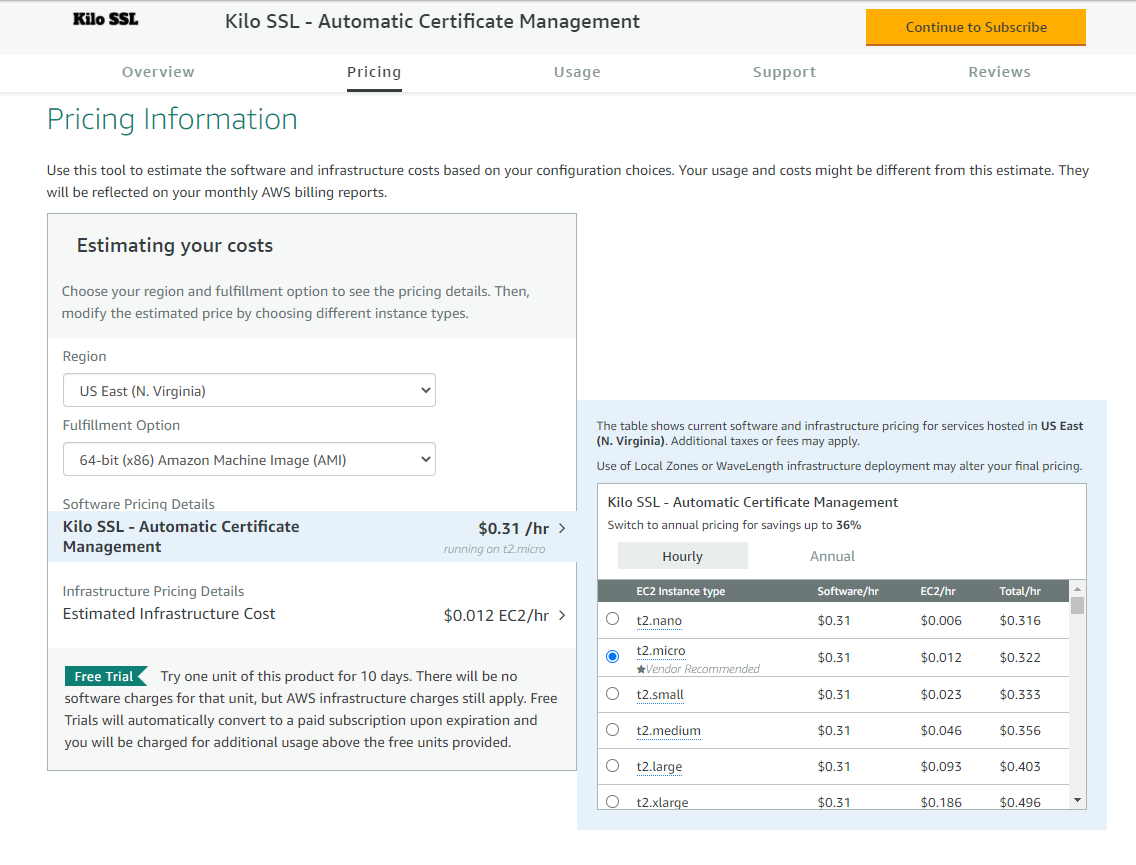 Step 2: Config Your App - Open Ports
1. Open all required ports
2. Navigate to your new instance IP
3. Configure your Kilo SSL application
4. Point the domains to your new IP or modify your new IP to match your previous DNS proxy